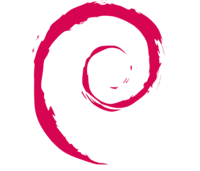 SAMBA+ are Samba software packages offered by SerNet for a wide range of Linux distributions, including Debian. The packages can be purchased as subscription at the SAMBA+ Shop (shop.samba.plus).
The following packages are currently available:
SAMBA+ 4.19 and 4.18 for Debian bookworm (12)
SAMBA+ 4.19, 4.18 and 4.17 for Debian bullseye (11)
SAMBA+ 4.19, 4.18 and 4.17 for Debian buster (10)
A complete overview of all supported Linux distributions is available at https://oposso.samba.plus – our open source subscription management platform OPOSSO.
Advantages of SAMBA+
The advantages of SAMBA+ packages are manifold. These include the rapid deployment of new and security-relevant packages, support for the latest Active Directory functions in mixed environments, and cluster functionality. Quality assurance and the focus on stability and performance are also arguments in favor of SerNet's Enterprise Samba packages. Read more about the advantages in detail here: https://samba.plus/why-samba
Contact
Would you like an individual consultation? Please contact the SerNet sales team: sales@remove-this.sernet.com
Buy software subscriptions and support budgets. SAMBA+ subscriptions are available for 1, 2 and 3 years at the SAMBA+ shop.